There are a lot of different types of lock nuts. Dependent on your application and how accessible the area is, you will be using a different type. A lock nut is tightened onto the bolt to secure it and prevents the nut from loosening under torque or vibration.
Nylon Insert Lock Nuts
These have a nylon insert ring in the nut which holds it in place. It's typically a natural nylon colour but sometimes it can be coloured dependent on the manufacturer or grade. When threading the bolt through, it creates a thread in the nylon which prevents it from loosening.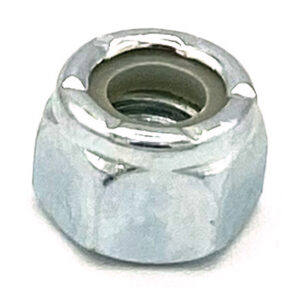 Serrated Flange Lock Nuts
This lock nut is flanged with serrations on the flanged portion. Once it's tightened, the serrations hold it in place.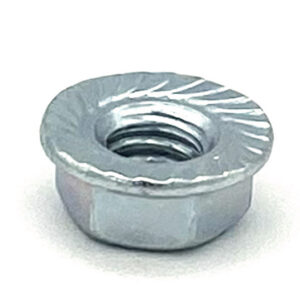 Jam Nuts
These nuts look like a standard hex nut but are much thinner. They are used with another nut to tighten against one another.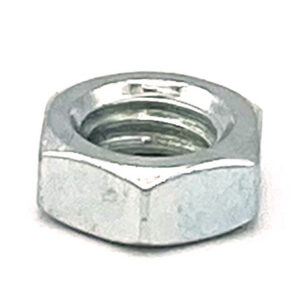 2 Way Lock Nuts (aka center lock nuts)
The locking mechanism is distorted thread located in the center of the nut which will tighten automatically when nut is tightened. There's typically a symbol located on the side of the nut to indicate that it's a 2 way lock nut.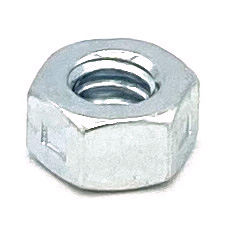 All Metal Top Lock Nuts (aka stover lock nuts, prevailing torque locking nut)        
These nuts have a coned or collar top which contains the locking mechanism. It uses distorted threads, located in the coned/collared top of the nut to hold it in place.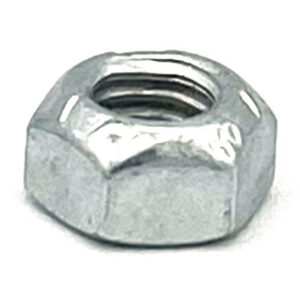 Flex Lock Nuts (aka prevailing torque)
This lock nut is all-metal with slots in the round collar. When tightened, the slots expand which creates the locking action.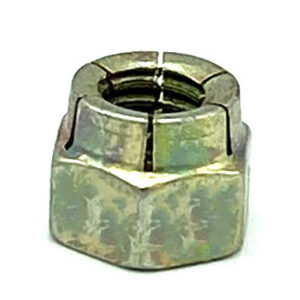 K-Lock Nuts (aka keps nuts)
This hex nut has a free-spinning external tooth lock washer. It eliminates the need to add an extra washer with the nut.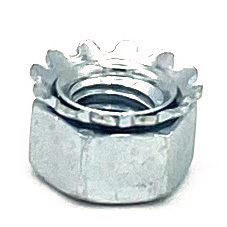 Whatever kind of lock nut you require, we have you covered! Check our some of our lock nuts listed here and if you don't see exactly what you're looking for send us an email here.